Vice Prime Minister (VPM) Trinh Dinh Dung has officially approved 'Non-benefit operating mechanism for Song Doc Field'. It is a special milestone on the management mechanism of oil and gas exploration and exploitation in history of Vietnam petroleum sector.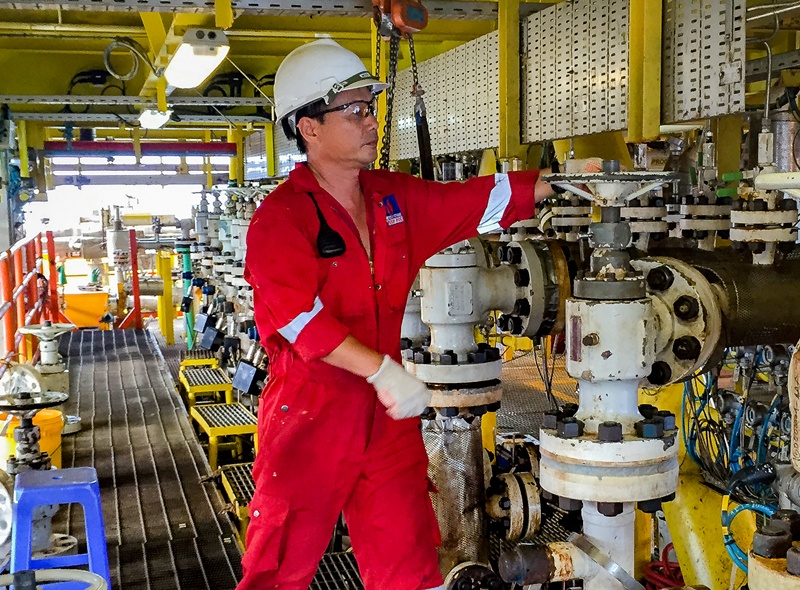 A photo of the Song Doc field
With this decision, Song Doc field – Lot 16/13 has become the first one in history of Vietnam petroleum sector to be operated by non-benefit mechanism for gathering all natural resources that could be applied for exploiting the small fields in Vietnam, coming time.
Song Doc field is located in Malay – Tho Chu basin, in 205 km from Ca Mau Cape to the southwest and 30 km from Malaysia Bunga Kekwa oil and gas operating field to the northwest.
Song Doc field has been put into operation since 24-11-2008 and currently managed by Truong Son JOC. The Shareholders of the project are: PVEP with 40%, Talisman Vietnam – 30% and Petronas Carigali Overseas – 30%
After 5 year ineffective operation as expected, Truong Son JOC has handed Song Doc field to Vietnamese government since 24-11-2013.
Song Doc is an offshore field in deep waters, with a not large remaining reserve, water penetrating content of 50 – 90%, rather complicated exploitation and high costs. To avoid the heavy losses Truong Son JOC has decided to stop operate the field. But nonetheless, it should not waste million barrels of oil valued million US$, after careful consideration, PVEP leaders have proposed Government, MOIT and PVN to apply 'non-benefit management mechanism' for Song Doc field for gathering all natural resources for the country.
The remarkable point here is that this solution will help state to get about US$ 10 million from oil sale and create jobs for labors. This mechanism is only applied for Song Doc field that managed fully by Vietnameses.
VietnamEnergy.vn