PetroVietnam has new Chairman
By the Decision No642-QĐ/TW dated 22/12/2017 of the Politburo of Communist Party of Vietnam, Mr. Tran Sy Thanh, the member of Central Committee, Secretary of Lang Son provincial Communist party Committee, Head of the National Assembly delegation of Lang Son will relinquish all the positions in Lang Son province to hold the position of Deputy Head of the Central Economic Commission and Chairman of the Member Council of Vietnam Niational Oil and Gas Group.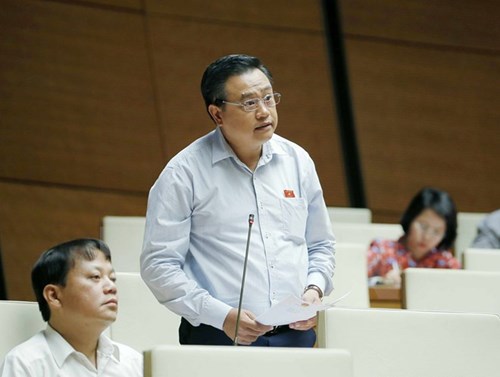 The New Chairman of PVN Tran Sy Thanh
Mr. Tran Sy Thanh was born in 1971 in Thanh Giang commune, Thanh Chuong district, Nghe An province.
In 2004, Mr. Thanh In 2004 Mr. Thanh was appointed as Chief of the Secretariat and then Deputy General Director of State Treasury of Vietnam
In 2008 he was appointed by the Prime Minister as the Deputy Chairman of Peopele Committee and in 2010 Deputy Secretary of Committee of Dak lak province, and later was elected as alternate member of the Central Committee of the party, participating in the Central Commission for Inspection.
In 2012, Mr. Thanh ceased his participation in the Central Commission for Inspection to hold the post of Seretary of Commparty Committee of Bac Giang province.
In 2015, Mr. Thanh additionally selected to the XI Central Commission for Inspection and then was appointed as Deputy Head of the Central Commission for Inspection. And eight months later he was promoted by the Politburo as secretary of Lang Son provincial Party Committee.
VietnamEnergy.vn